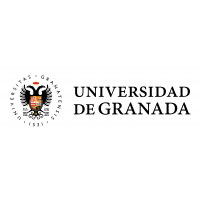 University of Granada (OTRI)
Technology Transfer Office
Oficina de Resultados de Investigación (OTRI) Vicerrectorado de Investigación y Transferencia c/Gran Vía de Colón, 48. 3ª Planta 18071 Granada · Spain | PROFESSIONAL
About University of Granada (OTRI)
The mission of the Research Results Transfer Office (OTRI, for its initials in Spanish) of the University of Granada (UGR) is to identify and valorize R&D results for their commercialization by industry and entities worldwide.
The OTRI is integrated into the Vice-Rector's Office for Research and Technology Transfer, which activities are aimed at:

• UGR researchers for the valorization of their knowledge in the socio-economic environment;
• Companies, by building strategic bonds with the university to improve their competitiveness;
• Entrepreneurs of the academic community for the setting up of spin-off companies.
Research areas
Electronics, IT and Telecomms
Biological Sciences
Agrofood Industry
Protecting Man and Environment
Communications
and 1 more
Organization Website

Organization Type

Technology Transfer Office

Founded

1531

Headquarters

Oficina de Resultados de Investigación (OTRI)

Vicerrectorado de Investigación y Transferencia

c/Gran Vía de Colón, 48. 3ª Planta

18071 Granada

Publications (7)
Start collaborating Now!
We are currently seeking best-in-class collaboration partners for the postings listed below. You can respond to current opportunities by browsing the listed entries. We do want to invite you to cooperate with us so please contact us through the available template and we will get in contact with you. Please provide as much detailed information as possible in order to facilitate the engagement process.
Contact Person